Events, Concerts
And Attractions
Back to All Events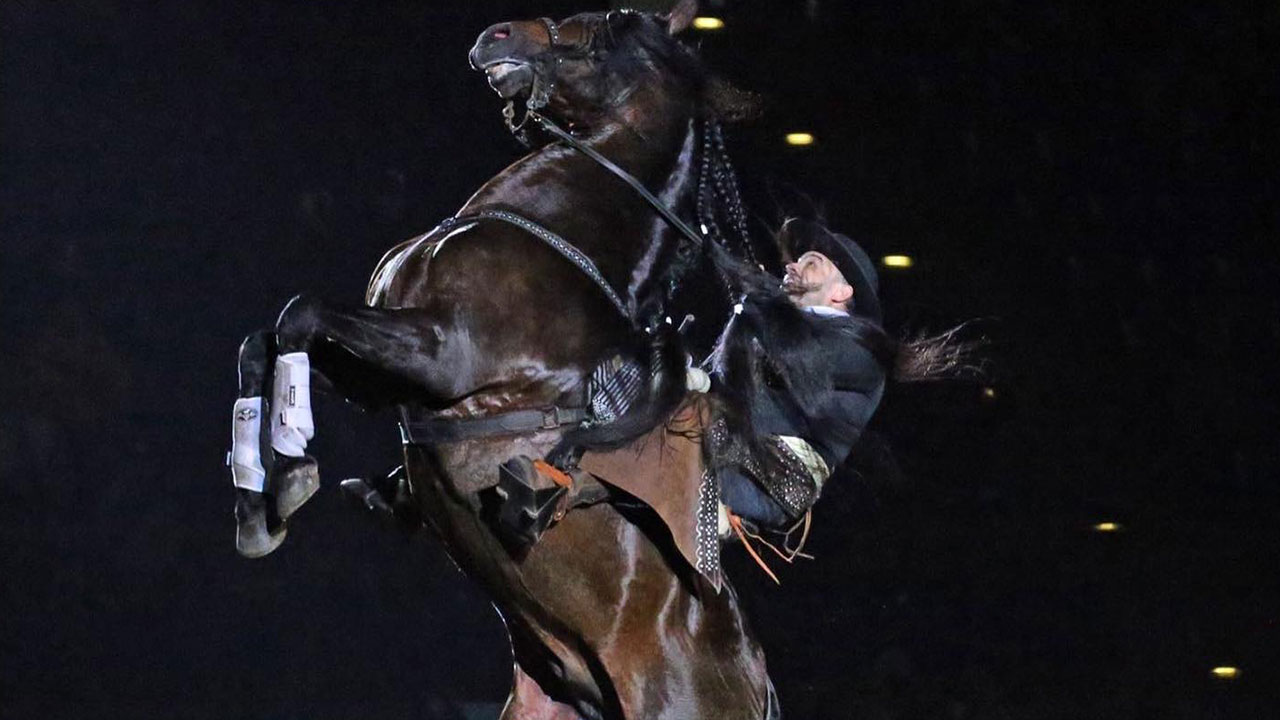 Felix
Santana & His Dancing Horse
Performance Date: Sept 9 @ 7:00 PM, Sept 10 @ 1:00 PM
Event Details
Born in Totolan Del Oro, Jalisco Mexico, Felix Santana is a third-generation horse trainer. As a teenager, Felix found his passion in "alta escuela" training, which is similar to how they train at the Spanish Riding School of Vienna. After years of work and study under several trainers, he developed his own training style, implementing preferred techniques while maintaining a strong family tradition and moral.
Andalusian horses, know as the kings of dressage – a mastery of communication between horses and their riders, are also the famed war horses of Spanish royalty.
Santana's horse Romano is an exceptionally Intelligent and willing Andalusian from a rare bloodline.
Flix Santana is sure to please the crowd!
---