Events, Concerts
And Attractions
Back to All Events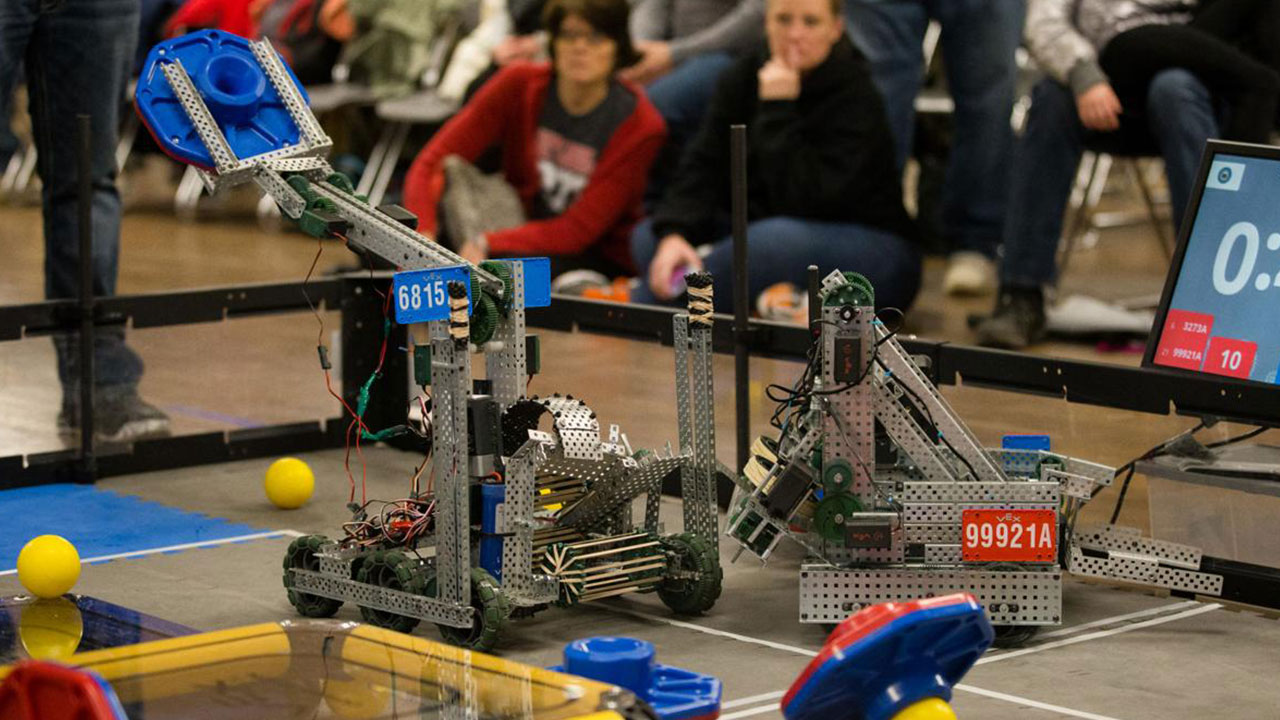 Robotics
Club Exhibits/Contest - Kids Zone
Performance Dates: See Schedule for performances.
Event Details
Join us as our local Wenatchee Robotics Club educates and puts on robotics contests. Visit the Kids Zone/Dinner Bell building to see and learn about Robotics.
People who work in STEM make a huge difference in the way the community functions. For students who want to have an impactful career in the future, STEM jobs are opportunities to change the world. A perfect way to follow a career path in STEM is to start with VEX Robotics.
---