Entertainments and Attractions
All Entertainments and Attractions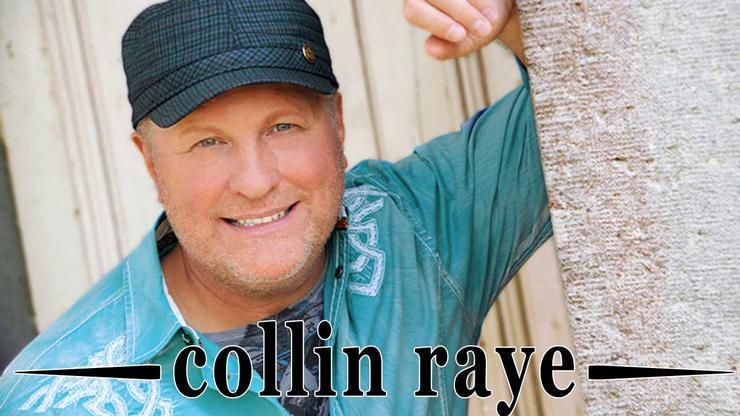 Performance Date and Time: September 7, 2018 @ 7:30 PM
*** Free with your admission ticket into the fair.
Colin Raye
Born Floyd Elliot Wray on August 22, 1960 in De Queen, Arkansas, country artist Collin Raye was one of the true hit makers of the 1990's. Collin still continues to crank out soulful, heartfelt material with the honesty and richness that is signature to his vocals alone. With 24 top ten records, 16 #1 hits, and having been a 10 time male vocalist of the year nominee (5 CMA and 5 ACM), this truly electrifying performer of his era remains one of the great voices of our time.
Collin Raye is nothing if not passionate. His soulful delivery has set country standards in such searing ballads as "Love, Me," "In This Life," "Not That Different" and "If I were you". Always an energizing showman, he has also blazed through such vivid rockers as "My Kind of Girl," "That's My Story," "I Can Still Feel You" and "I Want You Bad."
Collin shot to fame with "Love, Me" in 1991. Listeners were so moved by this golden and pure voice that this song set the cornerstone for a career built on meaningful and emotional songs that have often been used for weddings, anniversaries, memorial services and funerals. When "Little Rock", an anthem for those struggling with addiction recovery, hit the chart in 1994, its video led to over 100,000 phone calls to Alcoholics Anonymous from folks seeking help in their addictions. "Not That Different" was a song that pleaded for tolerance. "In This Life" became a wedding favorite, and "I Think About You" won awards for its song and video which exposed the exploitation of women and children.
Collin Raye has consistently used his stardom to advance social causes. Among the organizations he has supported are Boys Town, First Steps, Al-Anon, Special Olympics, Country Cares About AIDS, Catholic Relief Services, Parade of Pennies, Vanderbilt Children's Hospital, The Tennessee Task Force Against Domestic Violence, The Emily Harrison Foundation, Childhelp USA, Silent Witness National Initiative, Easter Seals, The Life and Hope Network, and Make a Difference Day. It came as no surprise when in 2001 at the Country Radio Seminar, Clint Black presented Collin Raye with the organization's Humanitarian of the Year award in recognition of Collin's issue-oriented music and his tireless charity work.