Entertainments and Attractions
All Entertainments and Attractions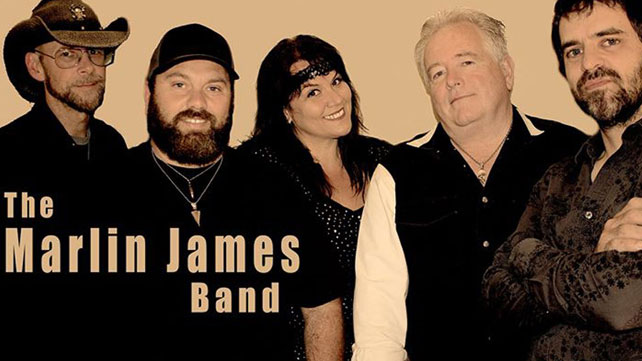 Saturday, September 7th @ 9:00 p.m.
The Marlin James Band
MJB is probably the only Country Band in the Northwest that play as wide a variety of Country Music.. They will go from Merle Haggard to Zac Brown to Jason Aldean and Luke Bryan, Then Rolling Stones!
Make sure you come to one of their "Concert Nights" This is when they get to perform their own original music. Marlin James Music can be heard on Spotify, Jango radio app and many other platforms.
More about Them..
Marlin is joined by his Wife "Kat" on Bass guitar and Vocals and Drummer/Vocalist Michael "Part-Time" Partlow. Their music is always high energy, even when performing a ballad, there is always something big like harmonies or huge guitar solos, This keeps everyone entertained.
MJB is a group of great friends that love playing great music, CHECK THEM OUT!!